GRAFENE WINES
Grafene is privately owned and managed by the Roden Family, Paul & Kathryn bought Losehill House Hotel & Spa in 2007 and have developed the hotel into the finest 4 star hotel & spa in the Peak District National Park. In 2016 they opened Grafene closer to home in Greater Manchester bringing their experience of running a 2 AA Rosette Restaurant at Losehill to Manchester's King Street.
Our wine philosophy is straightforward. In terms of style, we look for wines of balance, wines that are true to type, representative of their origins that complement our style of food. In terms of pricing, our aim is to offer excellent value at each price point.
To help in the selection process of our listed products, we work closely with our wine consultant and supplier, Miles Corish MW of Milestone Wines. Miles is one of only around 352 global Masters of Wine at the current time and over the last 25 years, has developed relationships with a strong portfolio of smaller, quality-focused wine producers. Wherever possible, we strive to offer these quality products to our guests as it is our strong opinion that not only do smaller producers inevitably offer superior combinations of quality and value, many of those that appear in our list are benchmark producers for their region.
To make our wine index more accessible to our valued guests, we have listed our whites and reds into four "categories" or "styles". As wine taste is nearly always a subjective experience and there are seldom absolutes when categorising style, we understand that some individual wines may straddle more than one style category. We hope that you enjoy our selection and welcome your comments and feedback.
See the current/seasonal menus below:
---
GRAFENE COCKTAILS AND DRINKS
As if we needed any excuses to celebrate Grafene, Manchester's contemporary fine-dining bar and restaurant, is well-prepared for any occasion with a fantastic selection of drinks and Cocktails.
Cocktail Highlights include the northern life inspired:
Vimto Gardens –
'Manchester's Bramble' Sipsmith Gin, Grafene's Vimto Purée & Lemon with Sweetness on the side.
The Mancunian –
'Forever Strong' Woodford Reserve Bourbon, Chocolate Liqueur, Cinnamon, Spice & Walnut Bitters.
Science & Industry –
'This is Manchester. We do things differently here' Vodka, Amaretto, Blood Orange Liqueur, Cranberry & Lemon, served over Dry Ice.
The Brew –
'Put the kettle on… love' Homemade Raisin Rum, Yuzu, English Breakfast Tea, Cinnamon & Lemon, with Dry Ice, served smoking.
See the current/seasonal menus below:
---
See also:
Bar Bits
GRAFETS – social plates to taste
Dinner
5 to taste
7 to taste
Group Menu
---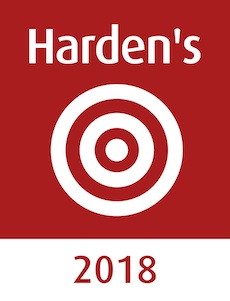 ---
For offers and future events please register your interest by signing up to our newsletter below.