Why Grafets?
A scientific extract from the NGI
We determine conditions for the formation of compressible stripes near the quantum Hall effect (QHE) edges of top-gated epitaxial graphene on Si-terminated SiC (G/SiC) and compare those to graphene exfoliated onto insulating substrate in the field-effect-transistor (GraFET) geometry. For G/SiC, a large density of localized surface states on SiC just underneath graphene layer and charge transfer between them lead both to doping of graphene and to screening of potential profile near its edge. This suppresses formation of compressible stripes near QHE edges in graphene, making them much narrower than the corresponding compressible stripes in GraFETs.
GraFETs- where Graphene thins at the edge of a sheet
Paul Roden, Owner says: "We are inspired by the world's first 2D material Graphene, first isolated at Manchester University. Grafene is our food and drink interpretation of this exciting new chapter in Manchester's rich history, and of the excitement and energy there is around its possibilities for science and technology. Grefetes is a simple extension for our "Social Plates" to taste.
---
See also:
Bar Bits
GRAFETS – social plates to taste
Dinner
5 to taste
7 to taste
Group Menu
---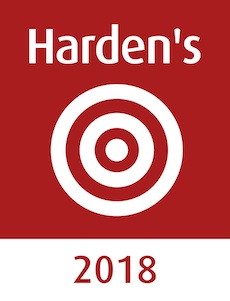 ---
---
For offers and future events please register your interest by signing up to our newsletter below.