Grafene Restaurant Manchester – take the full taste tour

Creative British dining in the heart of Manchester. Grafene restaurant Manchester offers a contemporary, refined urban setting in which to experience the unique food of our head chef.
7 to taste menu – £70.00 per person (Vegetarian £60.00)
The 7 to Taste is available to pre-order:
Tuesday – Friday: 6.30-8.00pm
Saturday: 6.00-8.00
One of the best restaurants in Manchester, Grafene restaurant Manchester has created a 7-course tasting menu that celebrates the best of British ingredients, alongside some of the region's finest producers.
Our menu is a reflection of modern British life. Sometimes an eclectic combination of ingredients. Frequently the product of our head chef's boundless creativity. Yes, he reconstructs the classics; but there's much more.
We want to challenge your perceptions of familiar food. Our menus will often avoid the obvious combinations and traditional understanding of what it takes to create a great dish. The result is a celebration of flavour; with a high attention to detail yet presented with purposeful simplicity.
Our aim is, in short, to create a connection between the dish and the diner. Humour. Memories. Surprise. All used in this dining experience. More than just a twist on tradition. The result is unique. Original.
This menu is designed for leisurely dining, so sit back and indulge yourself.
The menu also has a "wine-flight" option. A fine wine selection has been chosen to compliment the 7-course tasting menu. Your 7-course tasting menu experience is also an opportunity to sample our experimental cocktails; with one of the most exciting collection of cocktails in Manchester.
We are tempting your taste-buds. Experience truly creative dining in Manchester with a special '7 To Taste' menu opportunity.
Take a look at our current/seasonal menus
Click to enlarge Vegetarian Menu
Click to enlarge Pescatarian Menu
To place your reservation, please use our online 'Make A Booking' option above or call us on: 0161 696 9700.
The 7 to Taste is available to pre-order:
Tuesday – Friday: 6.30-8.00pm
Saturday: 6.00-8.00pm
---
See also:
Bar Bits
GRAFETS – social plates to taste
Dinner
5 to taste
7 to taste
Group Menu
---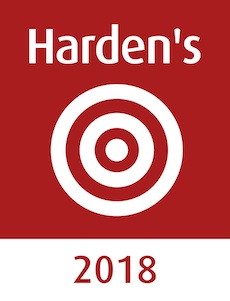 ---
For offers and future events please register your interest by signing up to our newsletter below.