Grafene Restaurant Manchester – take your taste buds on a tour this month
A leading restaurant in Manchester that reflects the best in contemporary British dining, Grafene restaurant Manchester brings a unique view of British food and elegantly simple fine dining.
5 to taste menu – £55.00 per person (Vegetarian £45.00)
The 5 to Taste is available to pre-order:
Tuesday – Friday: 12.00-3.00pm & 5.00-6.30pm
Saturday: 12.00-3.00pm & 5.00-6.00pm
The executive chef at Grafene restaurant Manchester has created a 5-course tasting menu that celebrates the best of British ingredients, alongside some of the region's finest producers.
Our menu is a clear celebration of flavour and quality ingredients. We take your perceptions of British classics and familiar food; turning them on their head. Reconstructing dishes with unique combinations. Taking risks. Challenging the traditional rules of fine dining. The result is exciting. Dishes you will want to discover; all prepared with a high level of attention to detail and yet presented with intended simplicity.
Our executive chef contradicts how traditional fine dining should look. Taste. Feel. The food avoids pompous. Complexity has its home in the preparation of the food. On the plate, it delivers finest ingredients inside innovative dishes, with un-cluttered presentation and of course, our attentive service.
Part of our ethos is to provide the best creative, British dining tasting menu in Manchester, with new flavour combinations and a chance for you to discover your new favourite; ready to re-order on your next visit to the Grafene restaurant, Manchester.
The menu also has a "wine-flight" option. A fine wine selection has been chosen to compliment the 5-course tasting menu. Your 5-course tasting menu experience is also an opportunity to sample our experimental cocktails; with one of the most exciting collections of cocktails in Manchester.
See the current/seasonal menus below:
Click to enlarge Vegetarian Menu
Click to enlarge Pescatarian Menu
To place your reservation, please use our online 'Make A Booking' option above or call us on: 0161 696 9700.
The 5 to Taste is available to pre-order:
Tuesday – Friday: 12.00-3.00pm & 5.00-6.30pm
Saturday: 12.00-3.00pm & 5.00-6.00pm
---
See also:
Bar Bits
GRAFETS – social plates to taste
Dinner
5 to taste
7 to taste
Group Menu
---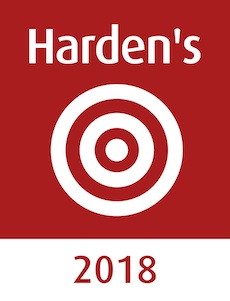 ---
For offers and future events please register your interest by signing up to our newsletter below.